Description
Please note this is an AGM battery. It is also sometimes refered to as a VRLA battery.
If your vehicle has Start-Stop function (for instance the engine automatically turns off when at traffic lights) you will require an AGM battery. To make sure your current battery should have the words 'AGM' or 'VRLA' on the top sticker. If in doubt send us a photo of the top of the battery and we will be more than happy to help identify it.
Some vehicles (BMW Mercedes & Audi in particular) will have AGM fitted as standard even if there is no Start-Stop system in place. If this is the case you will still need to replace it with another AGM battery.
This is the symbol you will see as a button and dash light in your vehicle. It essentially means that you have a Start-Stop system on your car that it is either turned on or off. As mentioned before you will requre an AGM battery if you see this symbol.
Alternative to Odyssey RTC4.2 (Red Top)
Battery Dimensions: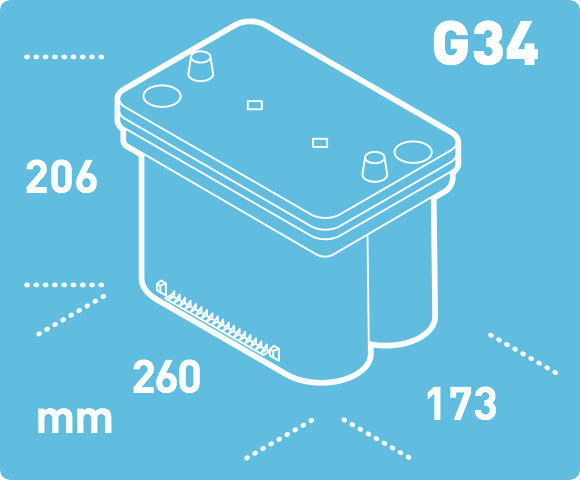 Battery Polarity: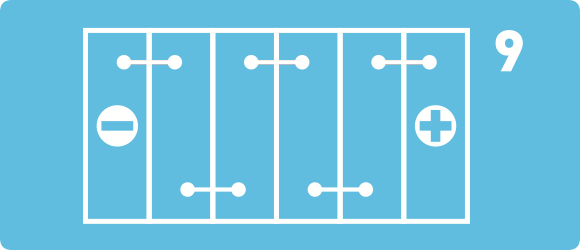 Battery Details: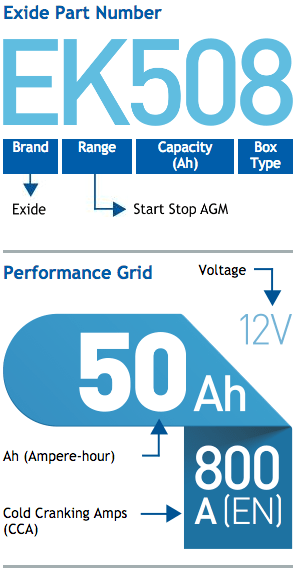 Top charge acceptance
Now 4 times higher cycle life
Optimized for partial state of charge operations
Ideal for large cars SUVs vans and vehicles with Start-Stop and power-hungry electrical equipment
Top-level safety features and absolutely no free acid
Recombinant VRLA (valve regulated)
Latest generation approved by car manufacturers
Great car parc coverage from a limited number of SKUs
Long shelf life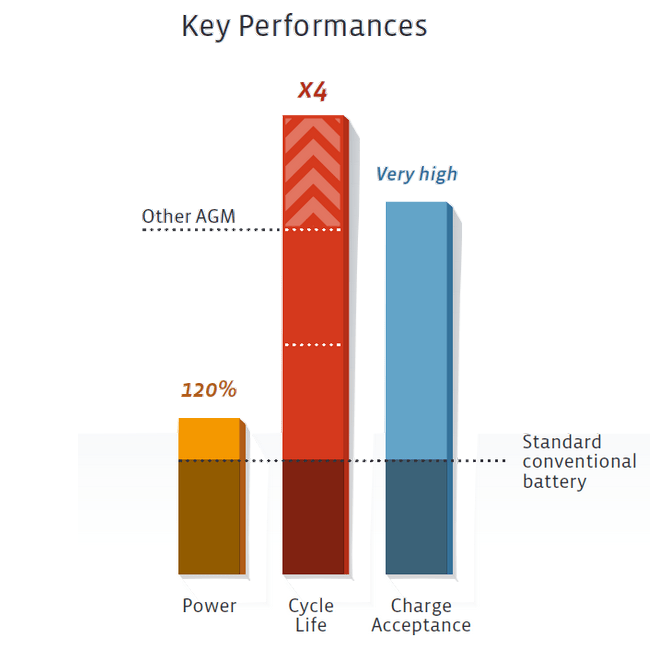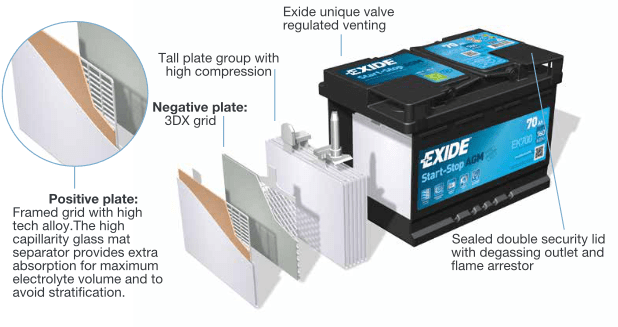 Exide launched the first Start-Stop AGM battery back in 2004. Their technology has evolved rapidly ever since with each new generation making large gains in efficiency and performance. Exide is able to meet the stringent requirements of carmakers giving the aftermarket confidence in the quality of our products. Exide's Start-Stop AGM battery uses high-performance components and materials. It is ideally suited to cars with Start-Stop and/or regenerative braking systems. This new- generation AGM battery also supports sailing as well as other intelligent fuel-saving features.

Battery Terminology:
Ampere or Amp
The unit of measurement of current flow. One volt placed across a one ohm resistance will cause a current of one Amp to flow.
Ampere-hour or Ah
One amp for one hour is called an "amp-hour" or Ah. Ah is an indicator of the total energy the battery can store and deliver at its rated voltage. Current multiplied by time in hours equals ampere-hours. A current of one amp for one hour would be one amp-hour. The Ah performance rating of automotive batteries is measured over 20 hours of discharge so a current of 3 amps for 20 hours would be 60 Ah.
Cold Cranking Amperes (CCA)
The CCA is an indicator of the power the battery can deliver for engine start. Consequently bigger engines usually require higher CCA values to operate. CCA is measured in Amperes under normalised conditions (discharge at -18ºC keeping battery voltage over a minimum value) according to the standard EN50342-1.
Voltage
All modern conventional cars use a 12V battery consisting of six cells of 2V per cell. For other applications lead-acid batteries are also available in 6V.
* ADAC (Allgemeiner Deutscher Automobil-Club) Breakdown Statistics 2013