Description
Poweroad Lithium Golf Battery Full Kit
(Charger and leads included)
16Ah | 204.8Wh | 18 Holes
Dimensions:

Please note:
T-Bar is enclosed within the battery case not like the above diagram
Weights 2Kg
Compared to lead acid equivalent that weights 6.5Kg
Lasts 18 holes on a single charge
(Provided you keep it out of the long stuff)
Full output all the time
Will maintain a consistent power output until it shuts itself off when the charge gets too low. This means no slowing down of the motor nearing the end of the round
Fully charged in as little as 3 hours
Or a maximum of 6 hours
No special connections
Comes with a new T-Bar to Torberry (also known as Anderson) lead which will fit almost every trolley. Also means absolutely no effort required if upgrading from lead acid
Invest in your golfing future
Poweroad's super long life means the cost per round of golf is drasically reduced compared to lead acid

 Lithium Iron Phosphate (LiFePO4)
Poweroad's LiFePO4 cells are inherently made to be safe; so much so we consider them to be the safer than lead-acid.
The Poweroad PRLG-16 is a safer more lightweight alternative to lead-acid in your golf trolley applications. It maintains consistent power and is equipped with an T-Bar Connector terminal type and a built-in battery management system (BMS).
All Poweroad LiFePO4 batteries have installation flexibility fast-charging capabilities and are maintenance free.
Compared to lead-acid and other lithium batteries lithium iron phosphate batteries offer significant advantages including improved discharge and charge efficiency longer life span and the ability to deep cycle while maintaining power. LiFePO4 batteries often come with a higher price tag but a much better cost over life of the product. No maintenance and super long life makes them a worthwhile investment and a smart long-term solution.
The kit comes with a UK mains automatic lithium charger. It is super simple to use as there is a single LED that will go green when the battery has been charged. Charging time is around 4-6 hours depending on the state of charge at the start.

3 Year Full Warranty
ELECTRICAL SPECIFICATIONS

Nominal Voltage
12.8 V
Nominal Capacity
16 Ah
Energy
204.8 Wh
Resistance
40 mΩ
Efficiency
99%
Self Discharge
<3% per Month
Mechanical SPECIFICATIONS

Dimentions (L x W x H)
6.6 x 5.0 x 3.0" | 168 x 128 x 76 mm
Weight
2.1 kg
Terminal Type
T-Bar Connector | Anderson
Cell Type
Cylindrical
Chemistry
LiFePO4
PERFORMANCE CHARACTERISTICS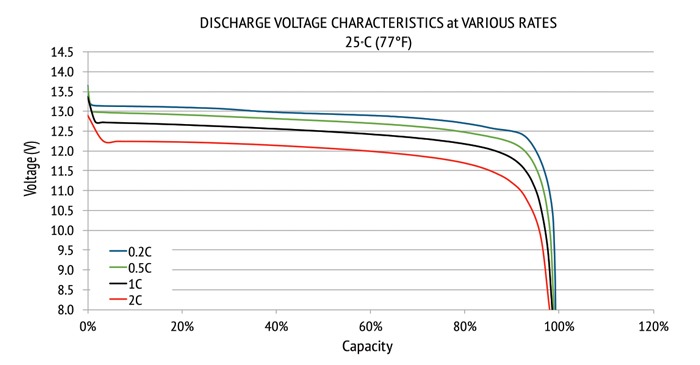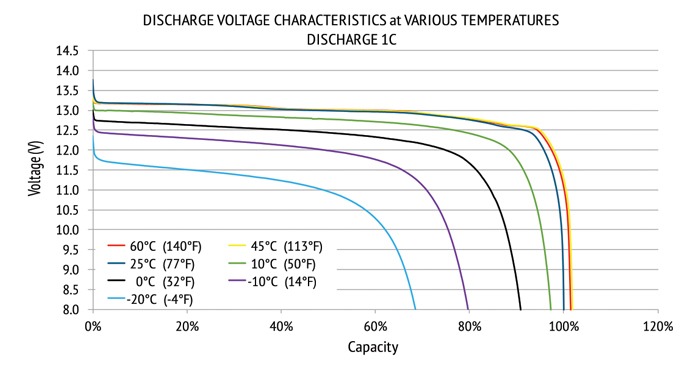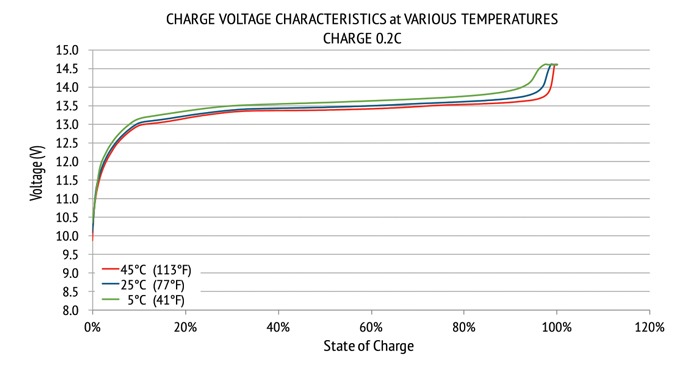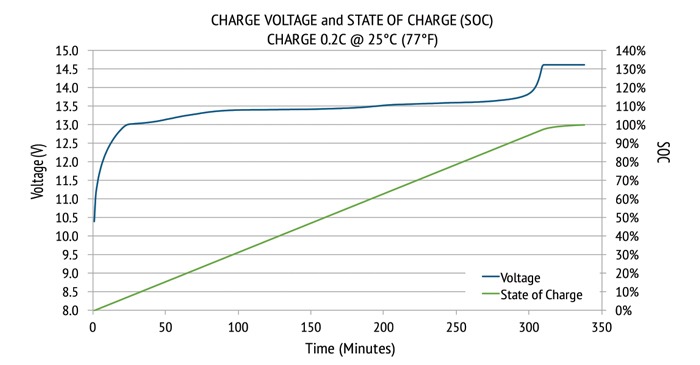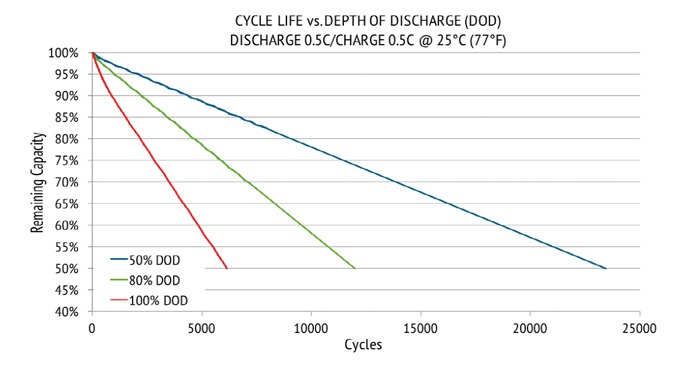 Unparalleled Expertise
Batteries are a critical yet commonly overlooked part of product design. PoweRoad's engineers are the industry's best and brightest in battery design and their project development and manufacturing expertise keeps us ahead of our competition. Plus their dedicated testing and R&D facility gives them the tools they need to perform at the highest level.
Performance with Peace of Mind
Not only do PoweRoad lithium batteries work hard so you can play hard they're an inherently safe chemistry and engineered with exclusive safety measures including state-of-the-art battery management system (BMS) that protects against over-charge over-discharge over-temperature and short circuit conditions. At PoweRoad safety comes standard so you never have to worry.
Our Quality Standard: The Best
PoweRoad's dedication to quality means every battery they make undergoes extensive assurance checks to confirm every single component functions at peak performance. We're proud to say their factory is ISO 9001:2008 certified lithium batteries are UN38.3 certified and their passion for perfection ensures we complete every order above world class standards.