Description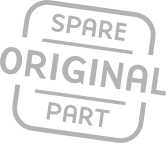 Exide GEL12-19 | 170A 19Ah
Original Equipment for most BMW's
Also known as a 51913 YT19BL-BS 12Y16A-3A & 12Y16A-3B (Sealed Version)
Terminal Type and Layout:


Exide GEL is the ultimate choice for any premium motorcycle scooter and powersport vehicle. It is designed to bring you maximum comfort on the road easily handling power hungry equipment like audio GPS additional lights and heating systems. It is completely spill-proof leak-proof and highly vibration resistant making it also ideal for off-road uses. Its deep discharge protection and very low self-discharge make it perfect for long storage periods and seasonal use. Gel technology was originally invented by Exide and is now the gold standard in motorcycle batteries
Additional Benefits:
>Latest original equipment technology
>Made in Europe
For a larger version of the below table please click here.